This is my first post here and I hope I'll be around here more often from now on.
I wanted to share this interview we did at Penpot, because I truly believe that it's great content in terms of design workflow.
At Penpot, we had the pleasure to count with Máirín Duffy, Sr. Principal Interaction Designer at Red Hat, for our first episode of a new series of chats that we'll be having with professionals from the Design industry. On these discussions, we aim at covering topics in the intersection between Design & Code and Open Source primarily.
In the first episode, Máirín talks about the workflows between designers and coders at Fedora and Redhat and the increasing participation of designers in open source among other topics.
If you haven't seen it yet, I'd recommend you to watch it.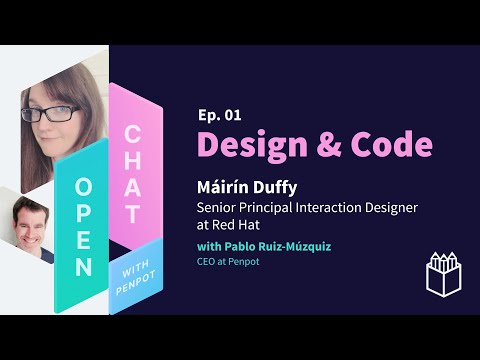 And if you have any suggestions of anyone that you think could be interesting to chat with next, feel free to suggest!